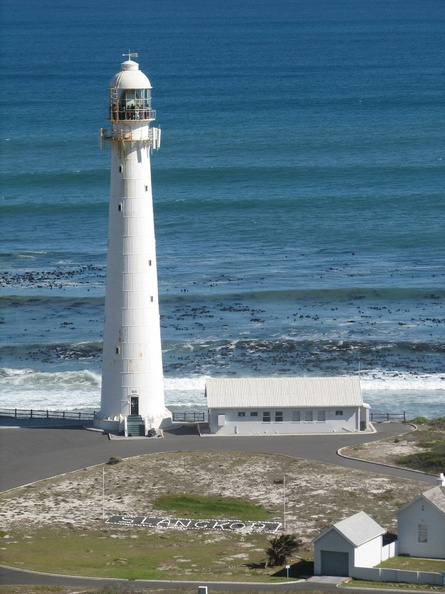 Operational since 4 March 1919.
This is the tallest cast iron tower on the South African Coast, 100 feet from base to its balcony.

The lighthouse is equipped with a revolving electric light that emits four flashes very 30 seconds. Not all the flashes are visible with each revolution from any one point. It is one of 4 strongest lighthouses in Southern Africa with a range of 33 sea miles. The light has an approximate candlepower of 5 000 000 C.D.

The lighthouse is a 33 meter circular cast iron tower, painted white. The focal plane of the light is 41 meters above high water which means it often remains visible below dense mist.

See www.sunsetbeach.co.za/cape_town_beaches/slangkop_lighthou...

Published at www.unc.edu/~rowlett/lighthouse/zaf.htm.